TV Olympics: Favorite Newborn to Kindergartener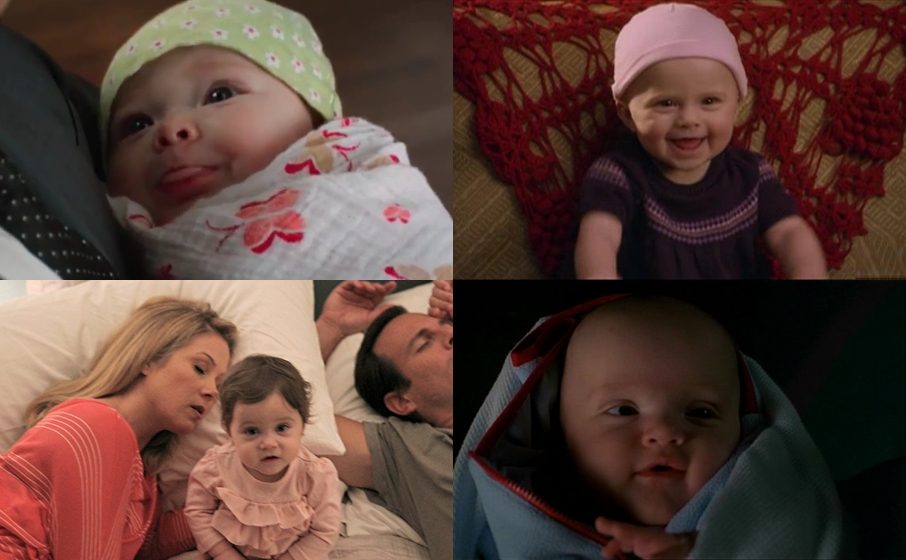 Yes, just about every baby and toddler you see on TV is absolutely adorable. But which ones are your favorites? You can only pick three! From Angel to Up All Night, many shows have featured cute babies and sweet preschoolers.
If you haven't voted for your favorite married couple or for the cutest couple name, there's still time! And be sure to keep up to date with the entire event on the TV Show Olympics main page.
Poll with be open for one week, and if I missed any kids, please nominate them! They should be part of the main show, not just flashbacks or special episodes, and live-action, scripted shows only, please.
Who is your favorite newborn to kindergarten-aged kid? (Choose up to 3!)
Hope - Raising Hope (73%, 500 Votes)
Christine - Bones (24%, 166 Votes)
Michael - Bones (16%, 111 Votes)
Charlie - Good Luck Charlie (12%, 86 Votes)
Amy - Up All Night (9%, 64 Votes)
Clara - Chuck (6%, 42 Votes)
Connor - Angel (5%, 34 Votes)
Harrison - Dexter (4%, 27 Votes)
Jenna - Eureka (2%, 17 Votes)
Liam - Shameless (2%, 12 Votes)
Max - Nikita (2%, 11 Votes)
Maya - Six Feet Under (1%, 4 Votes)
Total Voters: 689

Loading ...
Related Posts :