The votes are in! A record-setting 9043 people voted for which shows they'd like to see return. Shows were limited to ones that had 3 seasons or less. Here are the results for TV Breakroom's first-ever Monday Madness poll!
Number 10: Jericho
This show about a small town impacted by a nuclear event barely made it into the top 10, being only 3 votes away from #11, Dark Angel. After it was canceled following its freshman season, fans were able to bring it back for a 7-episode second season. The story continued in comic form, and there are still movie rumors spreading around.
Number 9: Freaks and Geeks
This teen dramedy that launched the careers of Seth Rogan, Jason Segel (How I Met Your Mother), James Franco, John Francis Daley (Bones), and more was canceled after 12 episodes. Fans of the show got 3 more episodes to air during the summer, and the final 3 (of 18 total) aired on cable that fall.
Number 8: Dead Like Me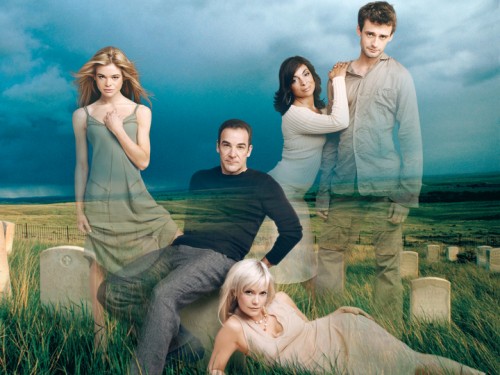 The only cable show to make it onto this list, Dead Like Me follows a group of "reapers" who escort souls into the afterlife. The Showtime dramedy was canceled after 2 seasons, but a direct-to-DVD movie (with much of the same cast) came out in 2009.
Number 7: Veronica Mars
This series featuring a teenage sleuth aired a full 3 seasons. While never a ratings success and undergoing some stylistic changes with the move from UPN to the CW, the show was highly regarded by critics and a loyal fan base. The show creator wrote a screenplay for a movie continuation, but it wasn't picked up.
Number 6: Pushing Daisies
This show about a pie-maker who is able to bring the dead back to life with a touch was originally dreamed up by the creator as a spin-off of his show Dead Like Me. The writers' strike abbreviated the first season, and low ratings ended the second season after 13 episodes.
Number 5: Dollhouse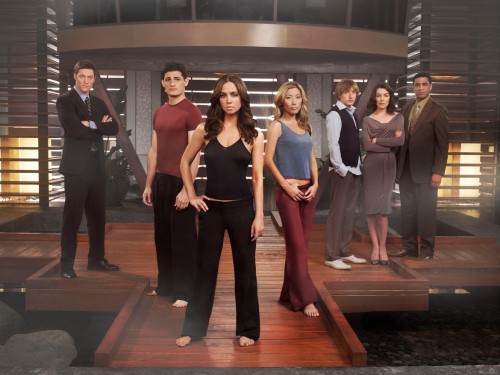 This futuristic drama created by Joss Whedon focused on a group of actives, people who had their memories wiped and then were imprinted with various personalities for specific missions. Despite low ratings after the mid-season premiere, Fox renewed the show for a second season, but did not extend its 13-episode original order. Comic book titles continue the series.
Number 4: V
This remake of the 1980s sci-fi show chronicled the arrival of an apparently friendly alien species to Earth, and the gradual realization of a small group of individuals about their true intentions. The mid-season show aired a total of 22 episodes over 2 seasons, but initial high ratings dwindled and led to the show's cancellation.
Number 3: Firefly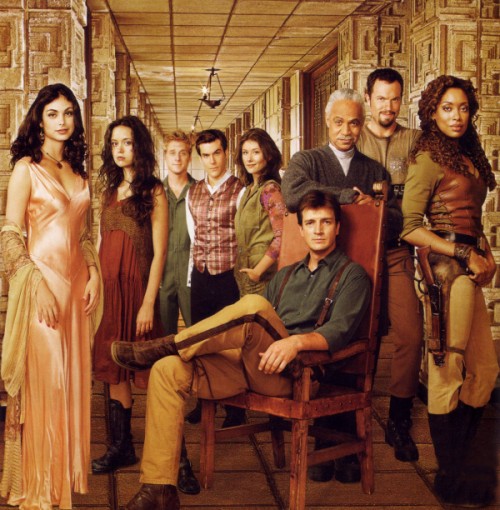 This poster child for canceled shows everywhere was expected to win, but considering that so many cast members have moved onto other projects, a return is unlikely. Joss Whedon's space western produced 14 episodes before Fox's cancellation, though only 11 aired originally. Fan response led to a feature film, Serenity, which wrapped up many of the storylines. The series has also continued in comic book form.
Number 2: The Cape
This show brought a carnival flair to a typical superhero story. The 13-episode order for the show was cut back to 10 because of low ratings. The final episode was only released online.
Number 1: Terminator: The Sarah Connor Chronicles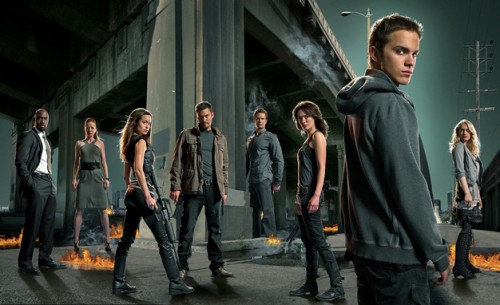 This continuation of the popular Terminator franchise took place after the events of Terminator 2: Judgment Day. Initially the highest-rated new series of 2007-2008 season (which only produced 9 episodes because of the writers' strike), ratings died down in season 2. Although the show received a full season order for its sophomore outing, it was not renewed for a third season.
Related Posts :