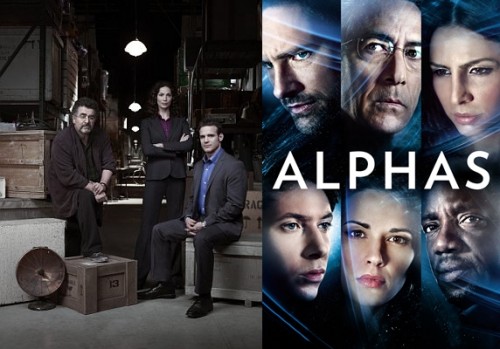 Warehouse 13 – After saving the life of the President in Washington D.C., a pair of U.S Secret Service agents are whisked away to a covert location in South Dakota that houses supernatural objects that the Regents, an Authority above and outside any government, have collected over the centuries. Their new assignment: retrieve any lost objects and investigate reports of new ones.
Alphas – When a witness is inexplicably murdered in a locked room at a federal courthouse, Dr. Lee Rosen is put on the case. He leads a team of "Alphas", human beings with enhanced abilities due to differences in their brain structure.
Two SyFy shows go head to head – which should make into the next round? Vote below!
Related Posts :