TV Olympics: Most Annoying Teenage Character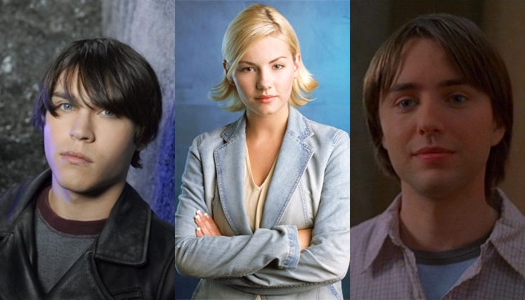 I almost didn't make this one of the mini-polls for this event, because how do I score this? Should I award negative medals for the characters that win? Award the bottom three?
In the end, I decided to award the top three, as usual. Why give an award for a negative attribute? Because most of the time, these characters are the one or two flies in the ointment of an otherwise awesome show. They seem all the more annoying because the rest of the characters are so great. Diehard fans of a show tend to be the most annoyed by these characters, as well, and to know how annoying a character is (and therefore vote for him/her), you most likely have to be already watching the show.
But I know there are tons of annoying teens who aren't on this list yet, because there were only a few nominations in this category, and there are tons of teen-dominated shows I don't watch. So come on, Glee fans and CW watchers – let me know which ones I missed!
Poll will be open for one week, and you can vote for up to 3 annoying teens.
Who is the most annoying teenage character? (Choose up to 3!)
Connor - Angel (32%, 29 Votes)
Dawn - Buffy the Vampire Slayer (32%, 29 Votes)
Harmony - Buffy the Vampire Slayer (27%, 25 Votes)
Elena - The Vampire Diaries (23%, 21 Votes)
Dalia - Suburgatory (18%, 16 Votes)
Caroline - The Vampire Diaries (16%, 15 Votes)
Kim - 24 (15%, 14 Votes)
Juliet - Ringer (12%, 11 Votes)
Cassidy "Beaver" - Veronica Mars (11%, 10 Votes)
Tyler - V (7%, 6 Votes)
Jackie - Veronica Mars (5%, 5 Votes)
Cassidy - Nash Bridges (3%, 3 Votes)
Dana - Homeland (3%, 3 Votes)
Total Voters: 91

Loading ...
Related Posts :