TV Olympics: Favorite Elementary-Aged Character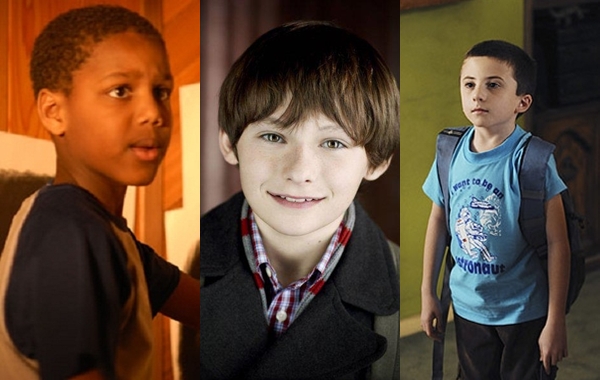 Poll #4 in our Olympic event (have you been keeping up?) focuses on characters aged 6-12 and the talented child actors who play them. From this small list of nominees, you can see that elementary-school-aged characters have grown increasingly rare in the TV world, but there still are a handful of awesome ones out there (and if we've missed any that regularly appear on live-action, scripted shows, let us know!).
You can chose up to 3 characters, and this poll (like the others) will be open for one week. And yes, I am aware that some of these characters have moved past their elementary school years, but all spent a significant part of their show in that age range. Vote and spread the word!
Who is your favorite elementary-aged kid? (Choose up to 3!)
Henry - Once Upon a Time (52%, 74 Votes)
Young Shawn - Psych (41%, 58 Votes)
Young Gus - Psych (35%, 50 Votes)
Brick - The Middle (23%, 33 Votes)
Manny - Modern Family (22%, 31 Votes)
Kevin - Eureka (11%, 15 Votes)
Julie - Monk (6%, 9 Votes)
Benji - Monk (4%, 5 Votes)
Charlie - Bent (3%, 4 Votes)
Total Voters: 141

Loading ...
Related Posts :