News: Grimm Returns in Early March, Do No Harm Premieres Late January, Necessary Roughness Renewed, SHIELD "Very Joss Whedon"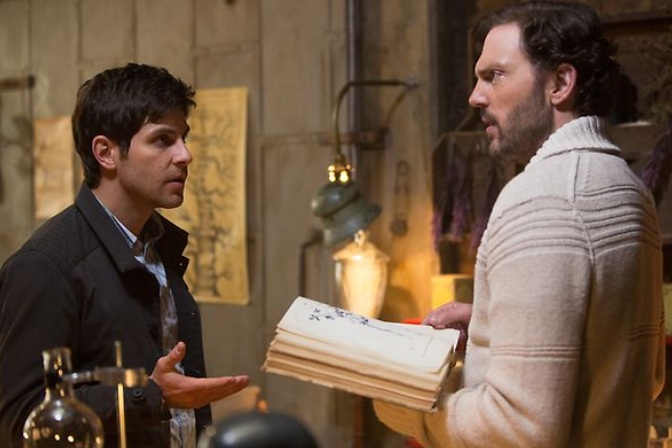 Grimm is scheduled to finally return March 8th, giving the show an almost-four-month hiatus (after such a nasty cliffhanger, that's pretty mean). The reason for the late return? Rock Center is moving to Fridays, to make room for NBC's midseason drama Do No Harm, which will give Elementary and Scandal some competition Thursdays at 10pm. Do No Harm premieres January 31st, and focuses on a brilliant neurosurgeon with a sociopathic alter ego that he's kept in check for years using a powerful sedative. Now his alter ego has developed a resistance to the experimental serum, and is bent on revenge against the person who kept him caged for so long.
Good news for Necessary Roughness fans – USA renewed the show for a third season.
Disappointed at the lack of Whedonverse vets joining S.H.I.E.L.D? (Aside from Clark Gregg, of course, but he's a recent addition to the 'Verse.) ABC president Paul Lee does have some encouraging words: "It's very Joss Whedon," Lee told TVLine. "We're optimistic, because Joss is a genius and we love the idea and we love what we've seen," Lee added. "But it's early days, and it's a long way to go between now and a successful series. But we are very excited about it."
Related Posts :