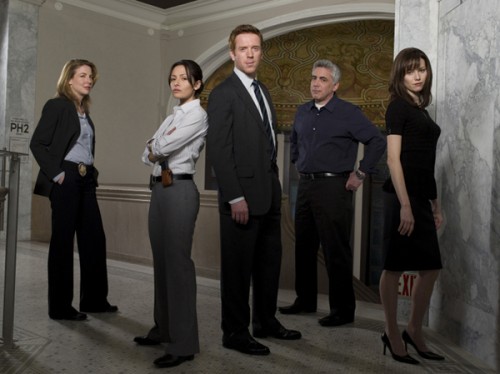 This giveaway is over – check out my latest giveaway here!
Throughout the month of August, enter to win a brand new Season One DVD set of the TV series Life!
Life is a quirky crime drama starring Damian Lewis as a cop wrongfully convicted of a brutal murder. After 12 years in prison, he's exonerated, given a multi-million dollar settlement, and promoted to detective. Now, armed with a new zest for fruit, a philosophical outlook on life, and a clueless approach to technology, he and his partner (played by Fairly Legal's Sarah Shahi) solve homicides in unusual ways.
To enter the giveaway:
Leave a comment on any blog post on this website. Your comment should be at least several sentences, and relevant to the post's subject. Any posts flagged as spam will not qualify (though I plan to scan to make sure all real comments get through). Every post you leave a comment on will count as one entry. If you leave relevant comments on 50 posts, you will get 50 entries.
Tweeting about the contest with a link back to this page will give you 5 extra entries the first time you tweet, and 1 extra entry per day for any tweets after that.
Linking to this contest on your blog, Facebook, or Google+ will give you 10 extra entries the first time, and 1 extra entry per day after that.
The Rules:
Contest ends August 31, 2011, at 11:59PM EDT. All entries received after that are invalid.
Winner will be chosen at random from all eligible entries received.
Open to everyone 18 or older with a valid email and mailing address. A winner residing outside the US may have to pay an additional fee for shipping.
Winner must provide a way to contact (email, website, Facebook, etc.) and respond to winning notification within 3 days or prize may be awarded to someone else.
To receive your additional entries for promoting this contest, email me at katie at tvbreakroom dot com to let me know what promotion you did.
What counts as a relevant comment will be at my sole discretion. Comments should be made in English. You may leave as many comments per day as you wish, but only one comment per blog post will be counted as an entry for the contest.
Have fun!
Related Posts :