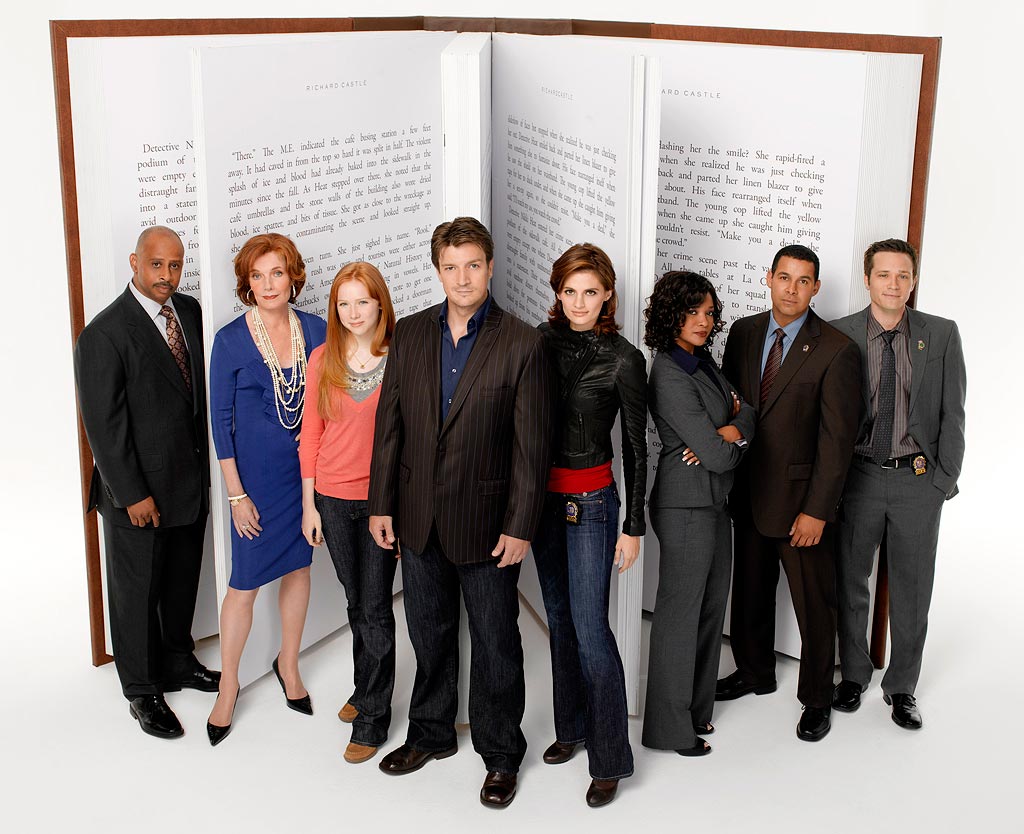 Castle is one of those rare shows I fell in love with before the first episode ended.
Of course, the premise was chock-full of things to make me fall in love with it.
Genre? Check. I love crime dramas. I'm currently watching about 8 different ones that are still running.
Actor? Check. I've been a fan of Nathan Fillion since the first episode of Firefly.
Setting? Check. New York City is awesome.
And then they threw in the clincher – the show is about a writer. And not just any kind of writer, but a novelist.
I didn't need to watch it to love it.
But on top of all that promise, they added other great actors (especially the lovely Stana Katic), beautiful visuals, and a stellar script.
I think it was destined to become one of my favorite shows.
After last week's intense episode, I was looking forward how Castle would return to a "typical" episode this week without being boring. They succeeded. From Castle's insistence that the butler did it to the rapping brothers, this episode had hairpin turns, humor, and heart. The only thing that seemed lacking was that Ryan and Esposito's conversation about Lanie was a bit too short.
Related Posts :