TV Olympics: Best Werewolf Effects and Rules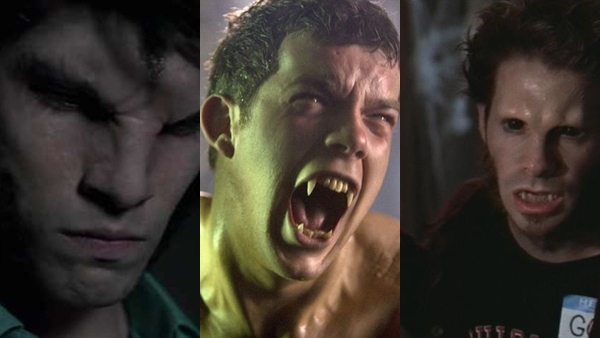 For this round of TV Breakroom's Olympic event, we're going to look at all the different variations of werewolves on TV! This poll is not only about the visual effects – transformation and full wolf – but also the werewolf mythology and rules within each story world. Do werewolves change only on the full moon, on the nights surrounding it, or whenever they please? What happens if they try to suppress the change? Can a werewolf make a human into a werewolf with just a scratch, or does it have to be a bite? Do they have to be in wolf form to do so? Or are werewolves only hereditary? Will a werewolf killed in wolf form revert to a human? How can they be killed?
Side note – I've been pondering the above questions recently as I'm working on writing a novel that includes scientifically-created werewolves. I plan to share more about this story and its deep connection to TV shows with you in the near future!
If there are any TV werewolves that I missed (and they appear in more than one episode of the show), please feel free to nominate them in the comments. Poll will be open for one week, and you can choose up to 3 options.
Which show has the best werewolf effects and rules? (Choose up to 3!)
The Vampire Diaries (55%, 104 Votes)
Buffy the Vampire Slayer/Angel (24%, 45 Votes)
Teen Wolf (21%, 39 Votes)
Once Upon a Time (17%, 32 Votes)
True Blood (16%, 30 Votes)
Being Human (UK) (12%, 22 Votes)
Being Human (US) (10%, 18 Votes)
Sanctuary (6%, 11 Votes)
The Gates (2%, 4 Votes)
Total Voters: 189

Loading ...
Related Posts :