Of course it's easy to say, there are no shows quite like NCIS – that's why it's so popular! (NCIS is currently the most-watched drama on TV in the US.) But that's not helpful to you at all. What you really want to know is: If I like NCIS, what other shows will I like?
At its core, NCIS is a procedural drama with a strongly characterized team who solve interesting crimes. The same could be said for most of the shows listed under "Crime Drama" in the top navigation. Shows that come close to matching NCIS's particular blend of humor, teamwork, and under-the-surface romance would be Castle and Bones. I consider these three shows to be my favorite crime dramas.
Looking for a little more than just TV's best crime shows? Then answer me this: Who is your favorite character on NCIS?
If it's Tony DiNozzo (Michael Weatherly), try Warehouse 13. Secret Service Agent Pete Lattimer (Eddie McClintock) could be Tony's long-lost brother. Instead of solving murders, you'll be recovering artifacts with supernatural capabilities, but don't worry, there'll be a few corpses and plenty of humor along the way.
If it's Ziva David (Cote de Pablo), try Nikita. Maggie Q as Nikita may be even more deadly an assassin than Ziva. She's trying to make up for her past wrongs, even if she has to take out some bad guys and cut some past ties to do it.
If it's Timothy McGee (Sean Murray), try Chuck. McGee might not have government secrets and skills locked in his brain like Chuck Bartowski (Zachary Levi) does, but both are amazing with computers, not always super-smooth with the ladies, and share a love of geekdom.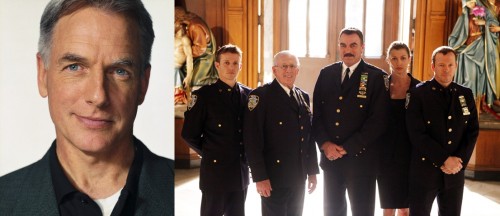 If it's Leroy Jethro Gibbs (Mark Harmon), try Blue Bloods. Police Commissioner Frank Reagan (Tom Selleck) hates the political games as much as Gibbs, and always knows just the right thing to say to his daughter. His son, Danny (Donnie Wahlberg) is stubborn to a fault and follows his gut.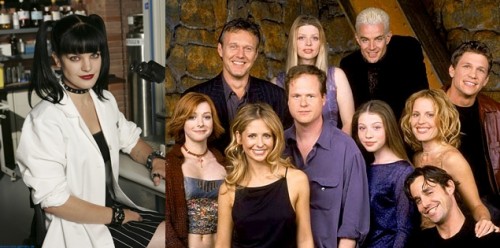 If it's Abby Sciuto (Pauley Perrette), try Buffy the Vampire Slayer. It's the only show I can think of that has as many facets as she does, plus her love of everything goth fits in perfectly. It's hilarious with a dark edge, and full of unique characters. Abby has Buffy's (Sarah Michelle Gellar) father-daughter relationship, Willow's (Alyson Hannigan) mad skills, and Anya's (Emma Caulfield) cheerful and quirky mindset.
If it's Donald "Ducky" Mallard (David McCallum), try Merlin. Not only does this British show match Ducky's heritage, but Gaius (Richard Wilson) shares many characteristics with him: medical background, longwindedness, and a fierce loyalty. They both also become a mentor to the young men they teach.
If it's Jimmy Palmer (Brian Dietzen), try The Big Bang Theory. Leonard Hofstadter (Johnny Galecki) has the same awkward, self-depreciating manner as Palmer, yet still manages to win over (at least eventually) the ladies. Though the science tends to be more theoretical than you'd find in autopsy, this week's episode did include brain dissection.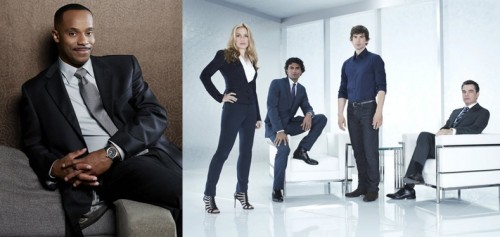 If it's Leon Vance (Rocky Carroll), try Covert Affairs. The agents doing field work hint at Vance's past, while the political maneuverings touch on his present office. Like Arthur (Peter Gallagher) and Joan (Kari Matchett) Campbell, he's an expert at negotiating and dealing with foreign agencies.
Who's your favorite character? Do you agree with my choices of shows? Which shows would you match up with the cast of NCIS?