In a hard-fought battle by fans (only the winner was helped out with actor retweets), two Firefly couples and THREE Once Upon a Time couples made it into the top 10!  And don't forget, the top 20 couples from this poll will battle against the top 20 couples from realistic shows later on this year!
Here are the winners, chosen by you, the voters:
#10 Wash (Alan Tudyk) and Zoe (Gina Torres) – Firefly
#9 Mal (Nathan Fillion) and Inara (Morena Baccarin) – Firefly
#8 Buffy (Sarah Michelle Gellar) and Spike (James Marsters) – Buffy the Vampire Slayer
#7 Emma (Jennifer Morrison) and Graham (Jamie Dornan) – Once Upon a Time
#6 Elena (Nina Dobrev) and Damon (Ian Somerhalder) – The Vampire Diaries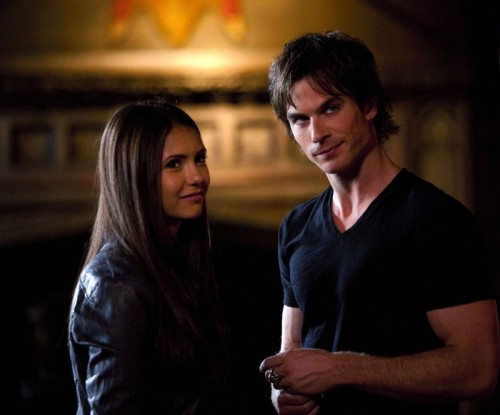 #5 Arthur (Bradley James) and Gwen (Angel Coulby) – Merlin
#4 The Doctor (David Tennant) and Rose (Billie Piper) – Doctor Who
#3 Snow (Ginnifer Goodwin) and Charming (Josh Dallas) – Once Upon a Time
#2 Rumpelstiltskin (Robert Carlyle) and Belle (Emilie de Ravin) – Once Upon a Time
#1 John (Matt Cohen and Jeffery Dean Morgan) and Mary (Amy Gumenick and Samantha Smith) Winchester – Supernatural!
Related Posts :