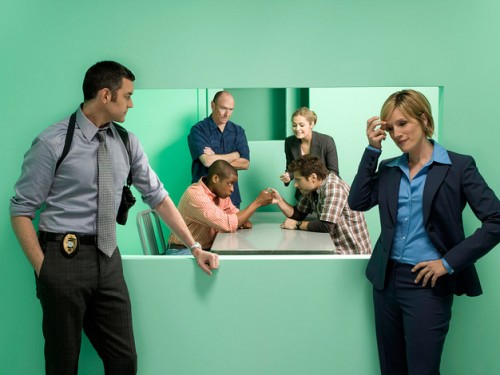 Psych is one of the few shows I began watching during my pre-internet-video days. My siblings found the first season at Target and I've been a fan ever since.
The show is chock full of funny moments that range from witty to physical comedy. Gus admirably plays the straight man to Shawn's outlandish hijinks, and their friendship feels real, which only heightens the hilarity.
I must admit, most of the 80s references go over my head. Though I'm a child of the 80s, I left the decade behind before turning 7, and a sheltered homeschool life hampered my pop culture knowledge further.
It's been a while since I've seen an episode, but that's simply because of the long wait between seasons (I hope to write about the show more in-depth once it comes back on). Season 6 doesn't even begin until October, but I recently read a fun article about what viewers can expect.
A Clue episode. I took a while to warm-up to the movie, but I think I'll love Psych's version of it, especially if they do bring back Tim Curry (my absolute favorite actor that plays I'm-evil-just-because-it's-fun villains).
A vampire episode. I really hope they do amazing stuff with this episode. They mentioned a bit of Buffy the Vampire Slayer homage, but since they're bringing in Kristy Swanson, it's to the movie, not the incredibly superior show. I hope they can at least bring in one or two characters from the show (James Marsters? Pretty please?), and I'm curious which iconic vampires Shawn and Gus will be dressing up as. (Please, no Twilight. Unless you really make fun of it.)
And there's an Indiana Jones episode. A musical episode. A baseball episode. A looney bin episode. A superhero episode. A cult episode (with Diedrich Bader – will be fun seeing him again since Outsourced isn't coming back). A new Despereaux episode.
I can't wait for October!
I was really at a loss for what category to put this show under. I ended up with crime drama, with all the murder and much of the show being set at a police station, but it could have just as easily fit under comedy. What do you think? If enough people think it should be under comedy, I'll move it!
Bonus: links to two new Psych promos and a music video!
Related Posts :