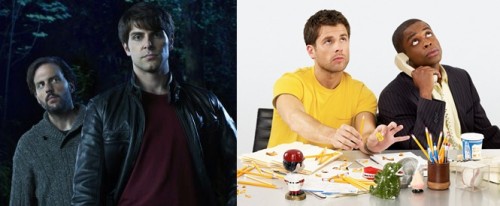 Grimm dives into the world of Portland, Oregon homicide Detective Nick Burkhardt, who discovers he is descended from an elite line of criminal profilers known as "Grimms," charged with keeping balance between humanity and the mythological creatures of the world. Monroe, a reformed "Big Bad Wolf", reluctantly helps him.
Psych features novice sleuth Shaun Spencer (James Roday), who is hired by the police after he cons them into thinking he has psychic powers that help solve crimes. With this assistance of his reluctant best friend, Gus (Dule Hill), the duo take on a series of complicated cases.
Which crime-solving duo do you prefer to have on the case? Leave a comment with your choice!
Related Posts :